Benlin's Cross-Border Service solution uses our customs experience with our transportation resources to give you total control over the entire shipment process.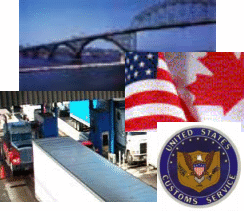 Shipments are consigned to Benlin's US warehouse where they are cleared the next day through customs and re-forwarded using domestics carriers to their final destination.
The result is a cost-effective convenient solution that enables you to realize the savings over international couriers.
* Your end user will enjoy improved transit times
* greater control with one point of contact .
* consolidated clearances
Contact Mark Cramer for more info, 716-891-4040